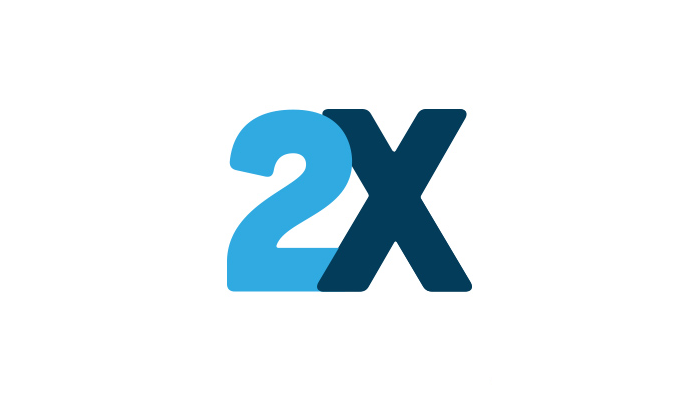 How a Local SEO Campaign Helped a Small Restaurant Double Sales
Noted local SEO Mike Blumenthal set out to help a restaurant in New York state in the small community of Olean, NY (estimated 2010 population 14,452) a few years ago by offering some SEO help using only free Google tools. After a 2 year long SEO campaign he wrote about the results to help other small restaurants succeed.
The restaurant, called The Spot 2 Be, had just opened in a location where previous restaurants had failed at least twice in recent years and had several issues working against it including a very small size of only about 9 seats with a counter and not being located near the major restaurant area of Olean, a city which has about 63 total restaurants according to TripAdvisor.
Olean is nestled in upstate New York just north of the Pennsylvania border about an hour south of Buffalo, NY. While there's plenty of traffic through the area by travelers to nearby places like the Allegany National Park and the Cutco Visitor Center (yes that one), it's not exactly a restaurant hot spot.
When Mike first discovered the restaurant he met the owner Tam and discovered a few details about their current marketing status. For starters they had a misspelled banner out in front of the location that said "Lucnh" instead of "Lunch". The restaurant also did not have a Google profile or a website and only used Facebook for marketing because that's what the owner was aware of. On top of all of this the restaurant also had no budget for marketing.
Mike saw an opportunity for a very clean, yet small scale, study on how performing Local SEO tactics for Google and Google Maps might help a restaurant. Since they had no budget he agreed to take on the project pro bono but had a few rules. For starters the restaurant couldn't purchase advertising on Facebook or Google and Mike also wouldn't spend any money on ads. They also had to agree to only focus on Facebook and Google initially, no other platforms. He also wouldn't pay for citation listings and would only focus on things the business themselves could easily replicate or do on their own. Finally the pro bono offer was for 1 hour or less per month of his time.
The project kicked off in May of 2018. To get started Mike created a Google My Business account for the restaurant and helped them create a Google Site, a super limited website creation platform offered by Google My Business. He also showed the owner, Tam, how to create Google My Business posts.
By July of that year, about 2 months later, Mike was shocked to see that the restaurant started to gain their first organic search rankings.
As the project progressed in to fall Mike tried adding menu items to the Google site and it caused the rankings they had gained to drop. This might be a little perplexing to many restaurant owners, but it seems that adding menu items (at least in the short term) caused the drop as Mike and the owner were making very few changes and were able to correlate their changes fairly directly to ranking adjustments.
Also in the fall of 2018 Mike made some changes to the Google Sites settings for their website which resulted in creating a long title tag that went beyond the typical length SEOs recommend and what Google displays. Mike says that this change had a near immediate impact on rankings by the following day causing them to increase.
Remember The Spot 2 Be had been using Facebook for marketing only and was still posting there consistently. As Mike's free Google My Business work continued throughout the summer and fall of 2018 the KPI's from Google My Business (click to call, etc…) continued to climb, meanwhile the KPI's from Facebook continued to drop finally hitting and staying at 0 – even though the restaurant had a good-sized local following and was active on the platform.
Next up Mike decided to use GatherUp's text back review product (Mike is the Co-Founder of GatherUp which is now owned by Traject) to help the restaurant gain reviews from customers. Mike create small paper signs for table tents with QR codes and a text back phone number asking customers to leave reviews. This led to a 9 times increase in reviews on Google, Facebook, and first-party.
The reviews collection started in earnest in the Fall of 2018 and through the late winter months of 2018 into 2019. During this time Mike says they were able to notice an increase in rankings for the restaurant, though smaller ranking increases which may otherwise go unnoticed. Mike also stops to remind everyone in the video that reviews help Google more broadly understand an entity (i.e. a brand or business name). The more descriptive your reviews are the more strongly your brand might be associated with certain terms. A good reason to focus on gathering more reviews.
The restaurant was used by GatherUp (DA:, Trust Flow:) as a case study for their text-based reviews system and as such received a link from the website. Mike also wrote about the usage on his personal blog (DA:, Trust Flow:) giving the site a link. After adding these two links the restaurant saw a bigger jump in ranking increases.
Finally Mike wanted to see if fixing the NAP would help the restaurant improve in rankings. Because it was a fairly new restaurant in a location where at least two other restaurants had been previously located there were versions of the Name, Address, and Phone Number scattered around the web with the information from those past restaurants. This information used to be used by Google for purposes of ranking and listing business, but it cause a lot of headaches for years. When a business opens up in the location of an old business which causes a variety of versions of the NAP listing information to exist online Local SEOs refer to this as "NAP Confusion". Mike did the NAP confusion fix last as a sort of test to see if the restaurant could gain rankings before fixing this, something that years ago used to be incredibly difficult. While the restaurant was doing well in the rankings and improving without fixing the NAP confusion, it continued to improve in rankings after the fixes were made as well. An indicator that while NAP consistency isn't as powerful or as required as it used to be, it is still helpful.
Not only did the restaurant increase in rankings going from having zero to actually ranking well for several keywords in both the Google Local Pack (the map and business listings in search results) but also in Google Maps. When Mike interviewed the business owner Tam, she said that her sales had doubled during the study and Mike was able to roughly attribute about 15% of that growth directly to his Google efforts.
That's a lot of growth for a brand new, small, restaurant in a small community.
This experiment shows just how a restaurant can leverage local SEO to gain more business no matter if that business is for delivery, curbside pickup, dine-in, or a to go order.
To recap, here's the linear path Mike followed for this small restaurant.
Create a Google My Business listing (Google Maps)
Start making Google posts about your restaurant, cleaning, specials, new dishes, etc…
Build a website, even if it's a simple one-page website on Google Sites, Wix, etc…
Optimize your restaurant website by adding a menu and making sure the title tags and meta descriptions of your website (if you only have one page, this will be really easy to do).
Start gaining reviews of your restaurant on Google and a few other platforms. Use online tools like GatherUp and place messaging on your tables, doors, in delivery / to go orders etc…
Find ways to get relevant, high-quality links. You don't need a lot of links to your website, but getting a handful of really high-quality or highly relevant links will help.
Get new, accurate, citations for your restaurant's location and consider a one-time service to clean up old citation listings that might be for an old business or be inaccurate versions of yours.
Watch Mike Talk About This Local SEO Experiment on YouTube